How have our experiences helped prepare us to serve in France?
Jumping on a plane does not miraculously change someone into a different person. Before committing to help missionaries move overseas, it is important to understand in what ways God has already used them. Horse enthusiasts will normally only back a horse that has succeeded in the past. If you do not know us well, why should you pray for us? Are we really suited to going to France?
Before we had children, years ago….Sian set up a vacation Bible school, or holiday club, in the English village where they lived. A hundred children attended and at least half of these did not have a church background. We advertised the club all over the village. Although young, she led a large team of helpers of all ages and the response from the children and adults was very positive. Half way into the week, she asked the pastor if the children could sing some songs and show what they had learned during the Sunday service. Instead he asked us to take the whole service, and Martyn was tasked with preaching the sermon! We had already arranged to go to a wedding on the Saturday, so the finishing touches of the talk were completed in the car, and at a coffee shop, before and after the wedding! He did a great job!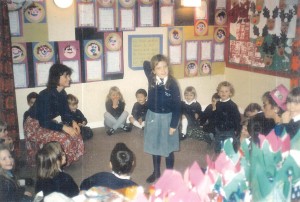 In England, at the time, very few churches paid people to work with children or youth. Most churches had a pastor and everyone else was a volunteer. This opened up lots of opportunities to serve. If we did not help, the work would not be done. The coordination and leadership of holiday clubs took hours of time, but much of this took place during the summer when Sian was not teaching. Additionally, we led Bible studies, led a beginners' Bible discussion and Sian was the children's Sunday school director.
Over the years Martyn and Sian have been on mission trips to Mexico and Slovakia and our three children accompanied us. In Mexico, Sian put the American teens in groups, under team leaders to lead drama, Bible stories, games and crafts. We worked with elementary aged children. In Slovakia Martyn taught Bible and English while Sian led the children's work. We have also been involved in much local evangelism. Sian created a Fellowship of Christian Athletes club at her children's middle school in Poway, California. She led this for six years, teaching Bible, inviting speakers, playing games and encouraging kids to find out about Jesus. Both of us were involved in outreaches in our home, where teenagers were invited every week for two summers to eat, relax and discuss issues of importance that are related to the Bible. We organized a team of wonderful volunteers from our church, to help with these events.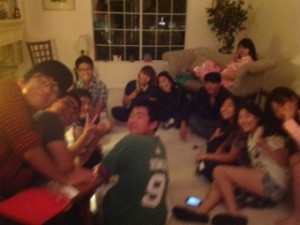 Currently we continue working with teenagers even though our one remaining teenager, Alice, left for college a few weeks ago. Two Chinese teenage girls are living with us for the school year. They are part of a large group of international students at Maranatha Christian Schools where Sian teaches. Sian has set up an international fellowship at the school encouraging American students to develop friendships with the international students. We also host regular social evenings for the students at our home, to encourage friendships and to foster an awareness that Christianity extends into all aspects of life, beyond a school Bible class.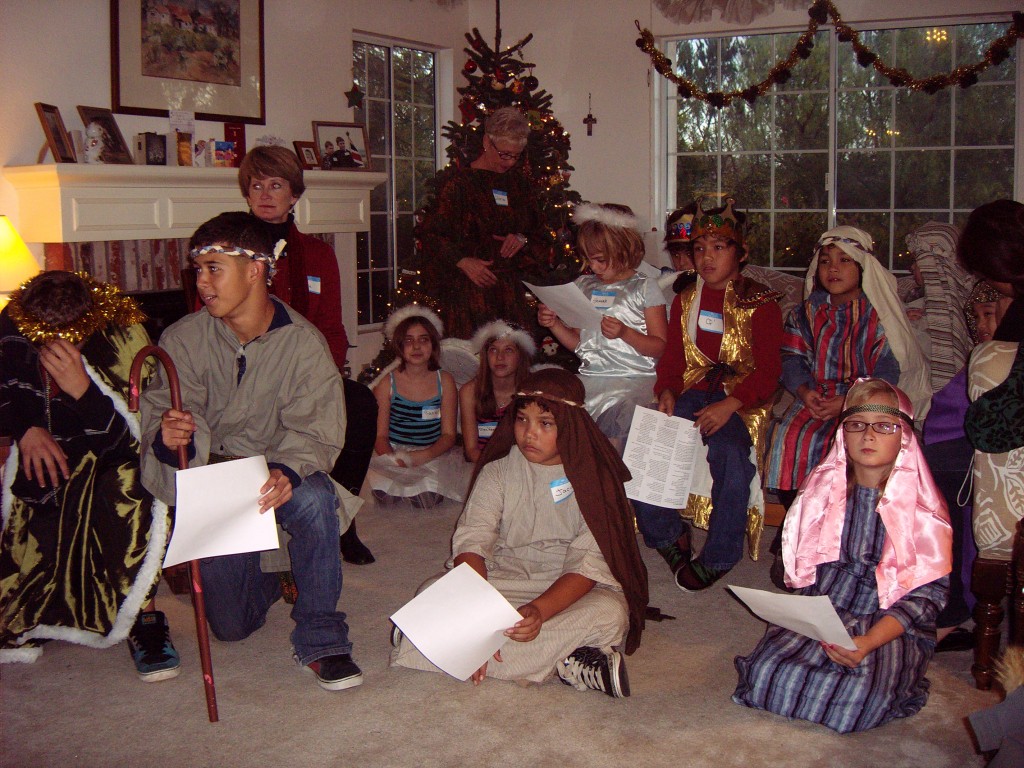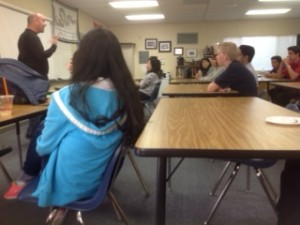 The next event will be a Christmas party when we will sing carols, tell the Christmas story, eat food and play games. Each year, since arriving in California, we have held a Christmas party at our home, featuring the Christmas message. When our children were young, they and their friends dressed up as wise men, angels and shepherds and they were included in a simple drama with Bible readings and carols. We enjoy welcoming friends of all backgrounds to social gatherings which are both enjoyable but also potentially life changing. For us Christianity is not a religion, it is a relationship with Jesus. We believe that others, especially Europeans, are more likely to understand the importance of Jesus in a relaxed non- threatening setting,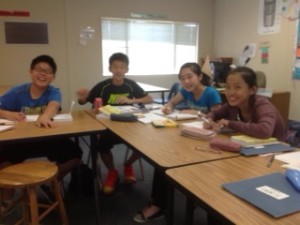 Currently Martyn is continuing going to the Maranatha Bible College where he enjoys in depth study of different books of the Bible. He has also used his graphic design skills to help with the Maranatha Chapel missions web site and created materials for Open the Gates, a ministry helping muslims to appreciate the importance of Jesus. Sian has studied Biblical counseling at Bible College in the past. She loves to apply the Bible to women's lives, encouraging them with the truth that with Jesus everything is possible. Currently she is leading a small group of women at Maranatha Chapel.
To be successful in France, we believe that we need to continue to be hospitable and involved in the community. Our faith must not be limited to a church building. We do understand the European mentality. Sharing the good news is very different from reaching out to people in Mexico. There is a long tradition of secularism and unbelief in France. Reaching out to people involves the development of long term relationships, showing Jesus to others through living life together. We need encouragement and prayer for more than a quick flash in the pan mission trip. Our goal is to belong to a community of Christians but also to be part of the local community, caring about the "lost sheep" that Jesus wants to welcome into his "flock." Are you willing to pray for us even when the process is slow and the fruit takes a while to ripen? We hope that you will !
Please pray that Jesus would call people to support us. Operation World, a book directing Christians to pray for each country in the world, says this about people ministering in France: "Fruit is hard-won, discouragements many, and the missionary drop-out rate high. Pray for perseverance, effectiveness, provision of adequate financial support, and spiritual power."
Martyn's business experience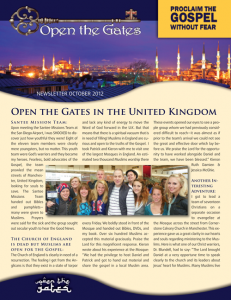 Martyn is experienced in web design, graphic design and marketing. He will be able to use these gifts to help promote church events and opportunities for people to connect in France. Martyn's creative gifts have been useful to a number of different Christian ministries, including Open the Gates. This is a ministry helping Christians reach out to Muslims:
Running a small business in France is difficult and the tax rate is high. However, Martyn intends on continuing to cover at least some of our living expenses by continuing part of his business, once we are in France. You can help us by contacting Martyn if you need help with developing a website, domain name registration or email marketing for your business. Please also refer your friends to Martyn's business: BillyFire.com
Speaking French
Sian went to France every year as a teenager for 2 weeks in order to learn French. She stayed with family friends in Paris.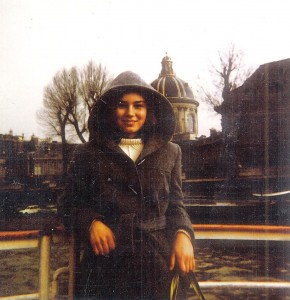 Sian has had the opportunity to teach French for the last three years at the high school at Maranatha Christian Schools, in San Diego. We know that Sian 's appointment to this position was directly linked to her call to France. Her teaching job has definitely encouraged her to focus on the French language and culture. Sian is looking forward to communicating in French all the time.
Martyn studied French for 4 years as a teenager in England and he is listening to daily podcasts to improve his French. Our goal is to go to residential language school for the first three months on arrival in France, so that Martyn's French can improve substantially, to a level where he can communicate well. Sian will also benefit from some classes that will develop her French at a higher level. We believe that this is essential if both of us are to be useful members of the church, Eglise Horizon. Please pray for ability to master the language.