We are thankful for anyone who prays for us. Prayer is what Jesus commands us to do to help us achieve God's will on Earth. If it was unnecessary Jesus would not have spent so many hours praying to his Heavenly Father when on earth. Paul instructs us to pray without ceasing. We should heed his advice!
In addition to many people praying for us individually as families, we would like to build a prayer team, that would meet at least once a month to start before we leave, and to continue meeting for the length of time that we are away. This team would pray for our specific prayer requests and might advise us on issues requiring wisdom and biblical application. They would also be our advocates at Maranatha Chapel, and any other churches who choose to support us. Finding opportunities for Christians to know how to pray or to help is invaluable! The team would be like a group of angels helping us arrange occasional trips back to San Diego. We might need a ride from the airport or somewhere to stay…!
Here is an example of how a prayer group can operate….!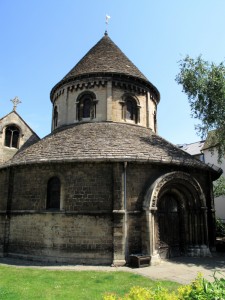 When Sian was a student, she led a prayer meeting for the Cambridge University Mission (CUM), which reached out to underprivileged children in the East End of London. Each week, way before email, she phoned the mission director in London to get up to date prayer requests. Next, she cycled to the market in Cambridge to buy the smallest, cheapest apples to go with bread and cheese. This was the 50 pence lunch paid for by each member of the prayer group. We met weekly in someone's room in a college in the middle of Cambridge. We ate our little lunch together, discussed the prayer requests and prayed specifically for CUM. Within an hour we were out to continue our busy schedules. In the spring we organized an event for the kids and in the summer some of us went to London to work at the kids' club.
We were connected to the mission in London, to the group who prayed together, and to Jesus. When we work together to help others extend God's kingdom we are blessed, and so are those we are praying for! Please let us know if you are interested in joining our prayer team.